Honda Accord Cost of Ownership
Honda Accord Vs. Toyota Camry
Cost to Own Analysis
When it's time to consider a new midsize sedan, customers are met with many choices. Something that may be overlooked when shopping for a new car is how well that vehicle maintains its overall resale value and its cost of ownership. When you come in to look at the Honda Accord, you see a sleek, stylish sedan that provides the latest technology to entertain and protect, but is it right for you? The Toyota Camry offers a number of great features, and it's enjoyed a reputation for being reliable, but does it excel at the overall cost of ownership and resale value when compared to the Accord?
Honda is no stranger to accolades, and the Accord alone has earned numerous awards that tout it for being safe, reliable, and packed with features. The Camry offers a nice selection of features, but considering its price, one might expect more. The Accord is not only priced affordably but offers the kind of cutting-edge technology that you expect when shopping for a new car in the current model year. After you've taken home your new car, though, you are responsible for maintenance, fuel, and more. So, which is the right fit for you and offers the best overall cost of ownership?
How is Cost of Ownership Calculated?
The total cost of ownership helps you understand beforehand what you can expect to spend on your next new car. How do we arrive at these numbers? When considering what the cost of ownership is for the Honda Accord and Toyota Camry, companies like Kelley Blue Book look at several different factors, including:
Depreciation
Several factors can impact the vehicle's value, and you'll want to know about them before you are face to face with any surprises. These include:
Mileage
City Miles Vs. Highway Miles
Reputation of the Brand
Wear & Tear
Interior Damage
Exterior Color
Out of Pocket Expense
It's no surprise that you'll need to consider some expenses when driving your new car but knowing how your vehicle's reputation effects this number is important. Knowing ahead of time what you can expect to pay in fees and expenses will help you to plan better, so you're not caught off guard by unexpected costs. These include:
State Fees
Routine Maintenance
Fuel Economy
Financing
Car Insurance
When taking into account all these factors, the Accord offers a better value by maintaining a better 5-year cost to own estimate than the Camry and numerous others in its class. Not only does the Accord maintain value better, but it holds it for longer than the Camry. After three years, the Camry has maintained 51% of its value and only 34% over five years. The Accord provides 58% of its original value after three years, and 39% after five.
Basic Differences
Before getting into the nitty gritty of calculating cost of ownership, it's important to know what trims each model offers, and how they compare to each other: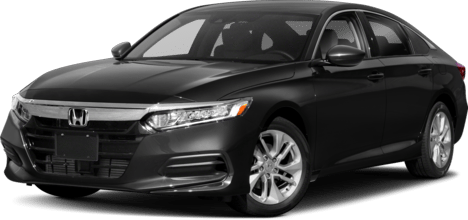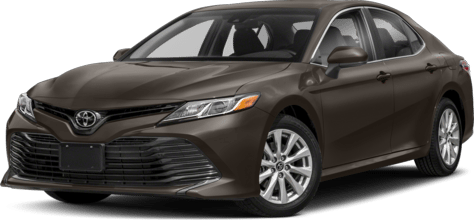 Both models offer a hybrid option, but the Accord hybrid provides a base, EX, EX-L, and Touring trim, while the Camry hybrid offers LE, SE, and XLE trims. More choices mean more options for safety technology, entertainment features like satellite radio, and exciting performance. When considering value, it's equally important to know what the Honda Accord offers that the Toyota Camry does not, so here is a quick rundown of how these models compare, and how they may affect your overall resale value in the long run.
The Accord provides more passenger volume, legroom, headroom, shoulder room, and trunk space than the Camry does. Plus, the Accord maintains its agility while being wider and longer than the Camry.
The Honda Accord offers smartphone integration from Apple CarPlay and Android Auto, while the fails at providing smartphone integration from these brands on any trim level.
With the Accord, you get adaptive cruise control and Traffic Sign Recognition, but the Camry expects you to pay more to get the adaptive cruise control feature, and doesn't offer Traffic Sign Recognition on any trim level.
The Accord offers Rear Electronic Parking Aid With Camera on the base trim, while the Camry does not offer this feature on its base trim.
Having a moonroof can significantly improve resale value, which is a bonus for Accord drivers, but for Camry drivers, a downside. The Camry doesn't offer this feature, even at its highest trim level.
The Accord will give you better fuel economy, while also providing more pound-feet of torque than the Camry, which cuts the cost of refilling at the pump.
Out of Pocket Expenses
Over a 10-year period, Honda was ranked higher than its competitors on the cost of maintenance, meaning they scored better. Cars like the Accord cost less to maintain than many others in its class, and this includes your routine oil changes, brake repairs, and more. Unexpected repairs are also least likely to happen in the Honda Accord, which ranked higher than Toyota in overall health. Since the Accord is an ultra-safe car, your costs may be lower when insuring it because companies love safer vehicles.
Fuel economy is not a surprising factor for drivers to consider, and whether you use premium or regular, knowing how far your tank will get you is often a deciding factor. We've mentioned in passing how well the Accord maintains its fuel economy, and while the Camry does well, it doesn't compare to the Accord. Both models also provide a hybrid option, but again, the Accord comes out ahead in fuel efficiency.
Wear & Tear
When you slip into your new car, you love how it smells, the way it looks, and how clean it is, but as you drive it, sometimes things happen. Spills, dirt, and other mishaps make cloth seats look less attractive, and the appearance can significantly affect its resale value. This is why Honda offers leather seats which are proven to combat stains and tears better than cloth seats. For Camry drivers, you will have to settle for cloth seats until you are given the option to include them at an extra cost on the higher trims.
Similarly, the Accord gives you a leather-wrapped steering wheel that offers a better aesthetic than typical steering wheels, and it also offers plenty of interior accents that the Camry doesn't. How well a vehicle is maintained also contributes to wear and tear, and since the Accord has a strict routine for oil changes, tire rotations, and more, drivers know they're getting a car that can go the distance. Keeping up with proper maintenance is integral to the vehicle's resale value, and it's also a factor in the cost of ownership since these expenses typically are out of pocket.
We encourage you to visit our dealership to see up close how a Honda Accord differs from a Toyota Camry, then during your test drive, you'll enjoy the control and maneuverability of the car. When you're ready to discuss the Honda lease and loan options available to you, our financing team are standing by to help. We want you to enjoy your new Honda Accord for years to come, and as you've learned, the brand's resale value and overall longevity will ensure that you are able to do so.
Browse our inventory of new Honda Accord models, compare trims, browse by the engine, color, or price, and then let us know which stand out to you so you can take it home today. Not only will you get to enjoy an attractive and high-value car today, but for several years to come. Stop by today to get started.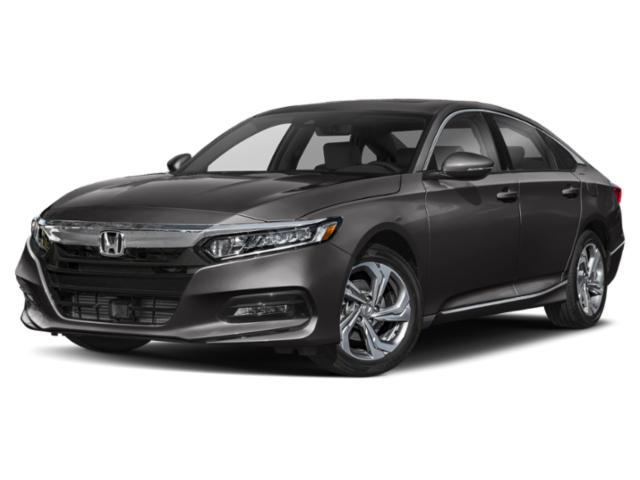 2020 Accord Sedan
$24,020 1
View Available Trims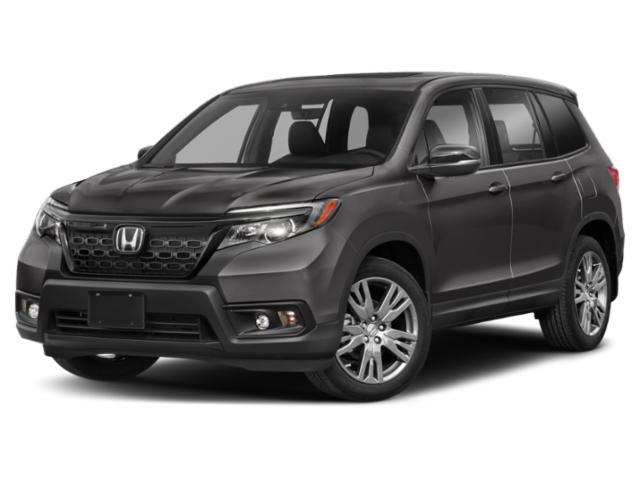 View Available Trims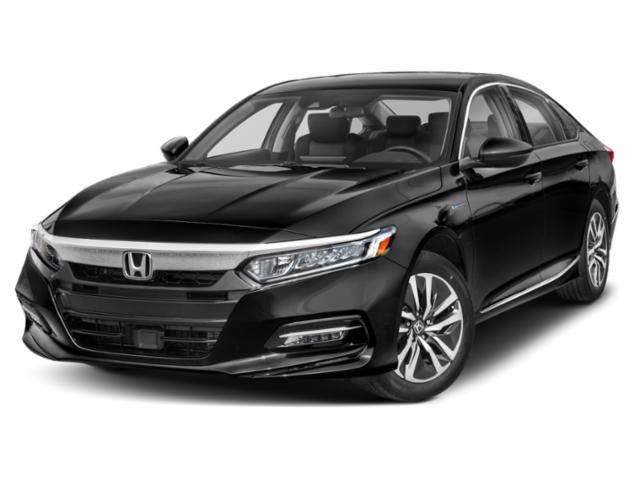 2020 Accord Hybrid
$25,620 1
View Available Trims
1 MSRP does not include destination and handling