Compare Honda Odyssey & Other Minivans

Looking for a new minivan? Look no further than the Honda Odyssey, which stands out above the competition in many great ways. Does it have what you want? Read on to learn more.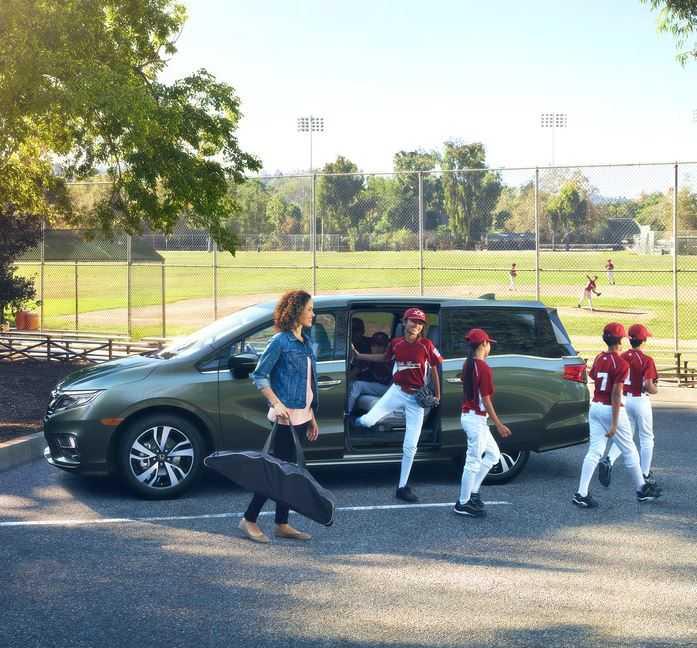 Honda Odyssey vs. Toyota Sienna
If you're looking for a minivan that provides you with great features at a low price, then you'll be happy with the Odyssey because it costs less than the Sienna does.
Paddle shifters give you the feeling of sport, but in the Sienna, that feature isn't available, but the Honda Odyssey does provide this neat feature for the driver who enjoys that type of thing.
Despite its performance specifications, the Sienna fails to offer a trailer hitch like the Odyssey, which begs the question of how you'll hitch up your small boat or camper.
The Honda Odyssey base trim gives you features like Eco-Assist System, Multi-Angle Rearview Camera, Automatic Climate Control System, and smartphone integration, but can you find those options on the Toyota Sienna base trim?
The safety ratings in your minivan have got to be as high as possible, and with the Odyssey, you'll get five stars across the Overall Frontal Crash Safety Rating, while the Sienna scored only four stars in the Front Passenger Crash Test and Overall Frontal Crash Safety Test from the NHTSA.
Honda Odyssey vs. Kia Sedona
The Sedona fails to provide nearly as many miles per gallon as the Odyssey and that's despite both models being of comparable sizes.
The Kia Sedona won't offer you the fun of paddle shifters, while the Honda Odyssey gives you that feature for the sporty feel to your commute.
On the base Odyssey, you get features that include Multi-Angle Rearview Camera, power front seats, Push-Button Start, and smartphone integration, but does the Sedona have these options available to you on the base trim level?
With the seats folded, your Kia Sedona will fall behind the Honda Odyssey in cargo volume, giving you just 142 cubic feet compared to the 144.9 cubic feet of the Honda model.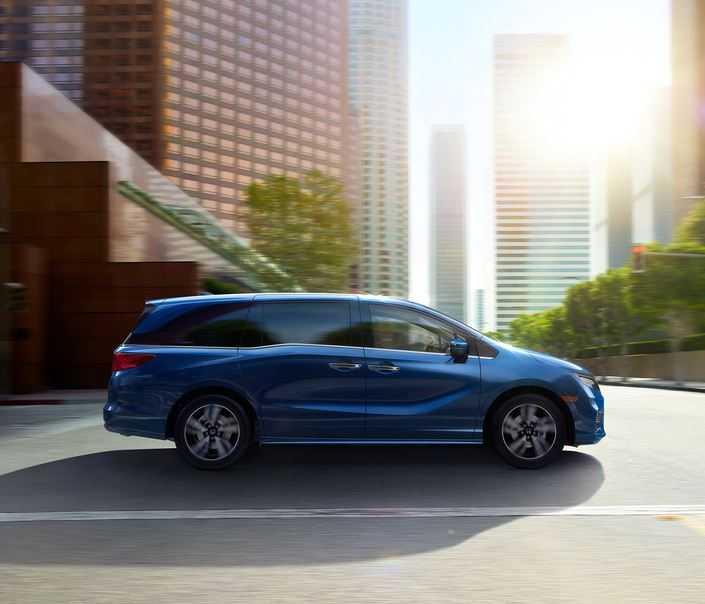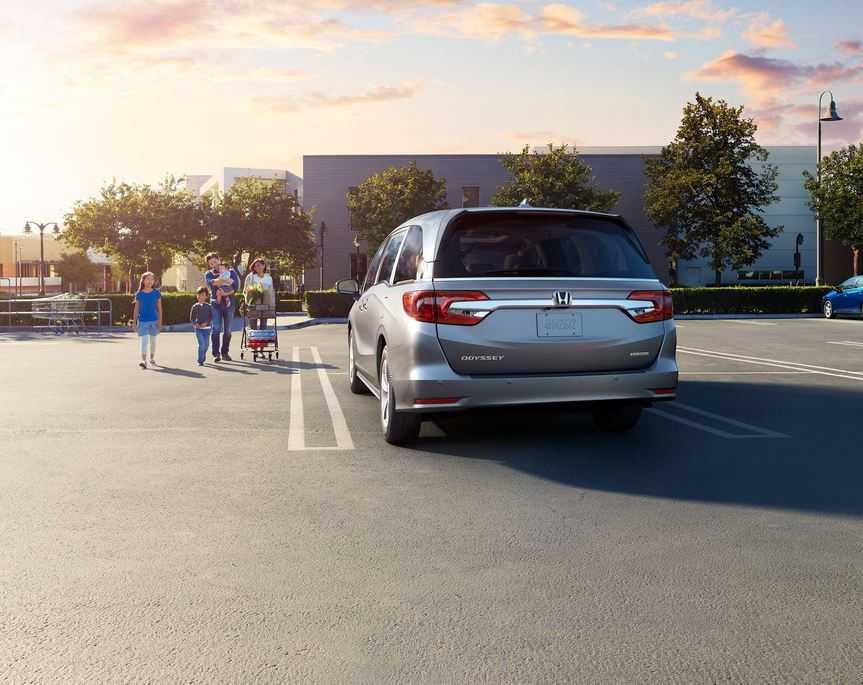 Honda Odyssey vs. Chrysler Pacifica
In the Chrysler Pacifica, you'll have less cargo space than in the Honda Odyssey, which gives you up to 32.8 cubic feet of cargo area to work with.
Maximum cargo volume matters, and with the seats folded, the Odyssey gives you up to 144.9 cubic feet while the Chrysler Pacifica maxes out at 140.5 cubic feet of cargo space.
Fuel economy in both of these models is comparable, but paddle shifters are not available in the Chrysler Pacifica like they are on the Honda Odyssey.
Can you find a Multi-Angle Rearview Camera on the Chrysler Pacifica base trim level? Because you can on the Honda Odyssey base trim.
A trailer hitch is an available accessory with the Honda Odyssey, but in the Chrysler Pacifica, that option isn't there for you, so how will you haul a small boat or trailer?
The destination charge for the Pacifica is much higher than the Odyssey's destination charge is, so getting a custom made to order minivan could be out of the question.
Ready to shop?
We encourage all of our customers in the San Antonio area to visit our dealership to test drive the new Honda Odyssey, but be sure to browse our current new Honda model inventory to find other options available to you today. The new Honda models that we carry right here on our lot are designed to give all drivers an option to consider, and with our help, you can take home that perfect fit.
Our financing team is prepared to give you a helping hand when selecting a new Honda lease or loan to suit your lifestyle and budget, so don't hesitate to tell us what we can do for you to make your visit to our lot even more enjoyable. We look forward to making you another success story, so don't hesitate to tell us what we can do to make your experience better.
View New Odyssey for Sale
View New Honda for Sale